Colorado is making headway with extensive road repair operations as the harsh winter conditions have subsided. The Colorado Department of Transportation (CDOT) and the Denver Public Works Department have been tirelessly striving to resolve the pothole problem resulting from the tough winter season.
A Battle with Winter Aftermath
This year, Colorado faced one of the most severe winter seasons, leading to significant road damage. As spring sets in, the CDOT and local municipalities, including Denver, are implementing aggressive repair strategies to fix the extensive pothole damage caused by the winter weather.
A Uniting Force: The Colorado Department of Transportation
The CDOT has been leading the charge against the pothole issues that have surged across the state. As soon as the harsh winter conditions began to ease, CDOT launched a comprehensive repair campaign to address the problem. The repair mission includes patching and repaving operations aimed at improving road conditions and ensuring safer commutes for Colorado residents.
Denver's Role in the Pothole Battle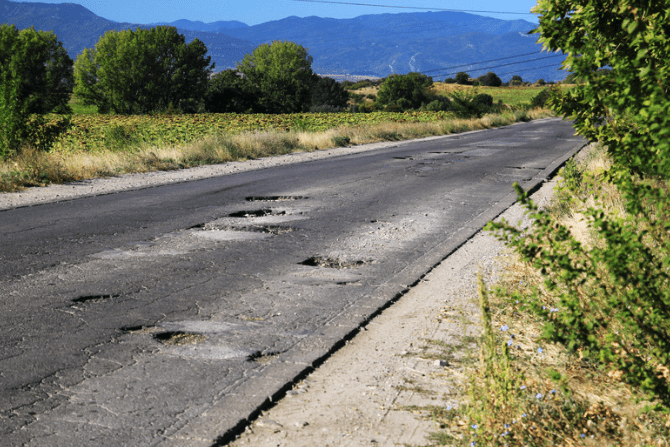 Following suit, Denver has also played a significant role in managing the pothole situation. Since the start of 2023, Denver has used companies like Coatings Inc. to fill a staggering 3,537 potholes. These impressive figures are a testament to Denver Public Works Department's dedication to ensure safer and smoother roads for its residents.
The tireless efforts of CDOT and Denver's Public Works Department underline the importance of rapid and efficient pothole repairs in ensuring a smoother and safer commuting experience for all Colorado residents. As the massive repair mission is underway, the residents can look forward to improved road conditions in the coming months.
Pothole Repair Company in Denver
If you're looking for a reliable, trusted name in pothole repair in Denver, look no further than the expert team at Coatings, Inc. We utilize the most innovative repair equipment and deliver the best prices on pothole and asphalt repair in the Denver metro. We've been serving our community for over 50 years and take pride in the excellent service we bring to each and every customer. Get in touch with us at Coatings, Inc. today and start enjoying a hole-free asphalt surface in no time.