For over five decades, we at Coatings, Inc. have provided unrivaled asphalt services to the Denver Metro area. From repairs to replacements to revamps, no other asphalt company has the same track record of trusted service. This is thanks to our focus on the customer, and their satisfaction above all else, we've become the longest-living pavement repair company in the Denver Metro area, and we're fully committed to being Denver's go-to & most trusted company for pavement for more decades to come.
Yes, there are many pavement maintenance companies in the Denver area, but no other company will work around your schedule more efficiently than us. At Coatings, Inc., we don't just provide pavement maintenance, we understand that you have a business or community to run. We strive to minimize interruptions for customers and residents.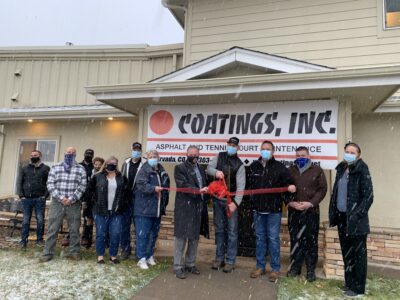 If you're in need of an asphalt repair or checkup, get in touch with Coatings, Inc. today. Repairing your asphalt or tennis court by yourself can be a huge hassle; let our technicians take that hassle of your hands instead. We'll be happy to show you why Denver has trusted us for their asphalt needs since 1970 – our work ethic, our expertise, and our unrelenting pursuit of excellent customer service.